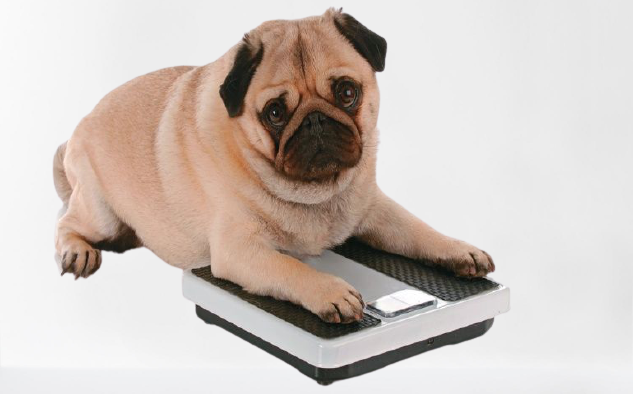 Obesity is, unfortunately, a common disorder of companion animals.
Senior dogs and cats (7+ years) are more at risk for being overweight than pets in other age groups. Adult large breed dogs are most at risk for obesity. Even if your pet is not currently overweight, it is important to take preventive measures.
Obese pets have a shorter life expectancy than pets with normal body weights and have a potential risk for joint diseases, cardiac and respiratory diseases and diabetes. This is why it is important that you and your veterinary medical team work together to help prevent and/or manage this condition in your pet.
The benefits for weight management in your dog will be immense.Your dog's likelihood of developing heart, joint and breathing issues begins to reduce almost immediately once they lose weight.Your dog will begin to move more and become more active and have a happier, more healthy appearance to their coat, eyes, ears, and in their demeanor. Once your dog has lost their excess weight you should be careful to maintain good feeding and exercise habits to avoid relapse.
The best cure for obesity in both people and dogs is prevention. It is important to develop good, healthy eating habits when young. Exercising and eating well can be a fun pastime to enjoy with your dog and build companionship. Runs or walks in the park can help you and your canine be more active and live longer.