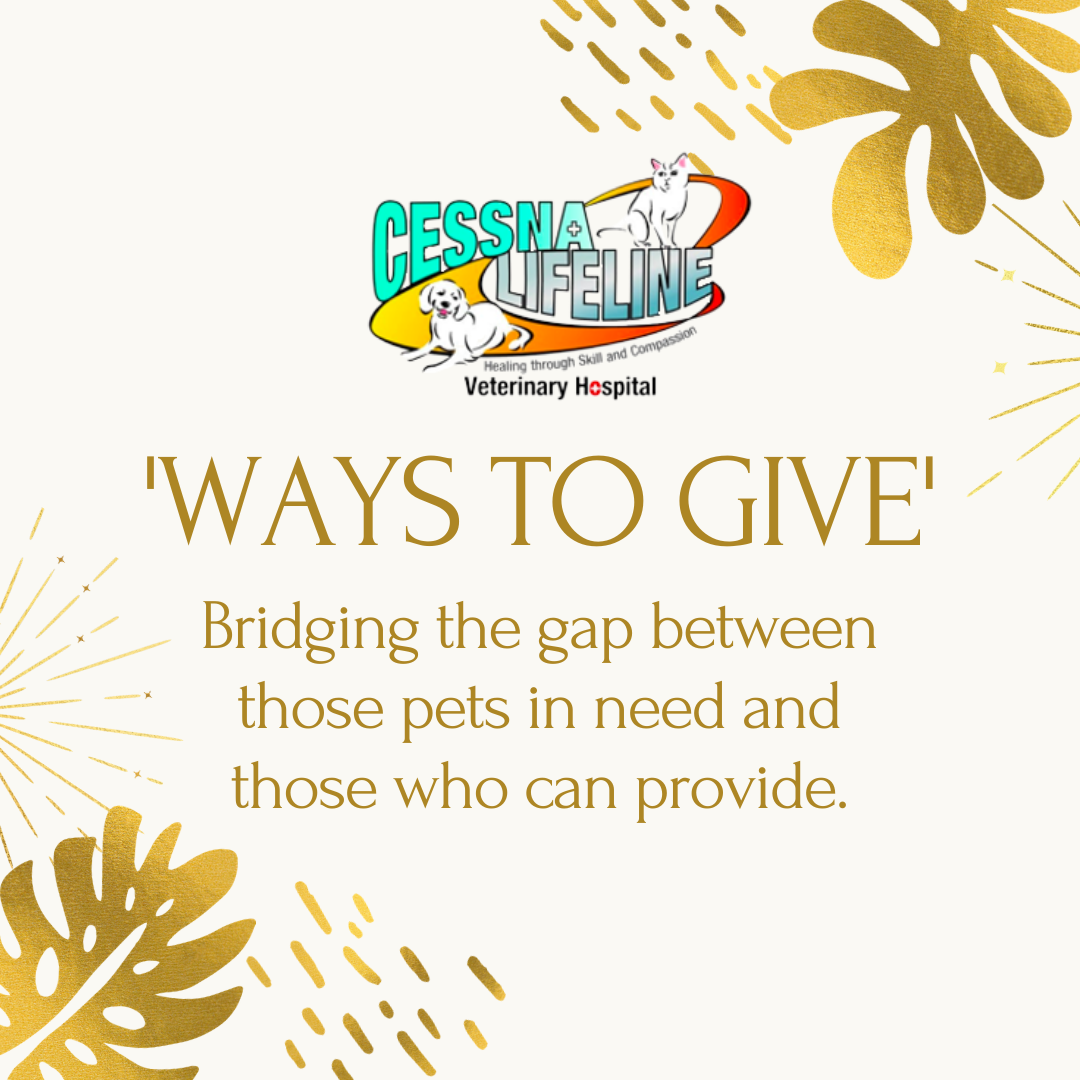 At Cessna Lifeline, we are always striving to achieve excellence and provide quality veterinary care towards all pets that come to us. We are constantly researching, studying, interacting with medical professional to provide nothing but the best in terms of care, technology and facilities.
While this is greatly appreciated by all our patrons who have stood by us all these years, we recognize that there some pets that may not be able to afford good care. This is when 'Ways to Give' was ideated thanks to Dr. Pawan and his able team.
At Cessna, we have several cases that come to us either rescued from the streets by our rescue warriors across the city or just those pet parents who simply cannot afford the treatment. 'Ways to Give' is set up just for this purpose.
We know of many cases that come up on social media/messages/phone calls stating fund requirements for the treatment of a pet. While most are legitimate, we do realize there are some that may not be true. Which is why through Cessna, one can be sure of the legitimacy of the cases.
'Ways to Give' aims to bridge the gap between rescued\needy pets and those who can provide by creating a legitimate and safe platform for both.
From Cessna's end we will do our best to provide good discounts and cuts to make sure the amount is just the costs, like equipment usage, boarding, other facilities and products used during treatment.
At Cessna, we truly believe the great American writer Robert G. Ingersoll when he said, "We rise by lifting others". We would hope that by providing a valid platform (through Cessna Lifeline Veterinary Hospital) to our clients, you would be comfortable helping and supporting this cause that means so much to us. We know there are many of you who would like to help in any way you can. We are giving you an opportunity to help in one such way – 'Ways to Give'