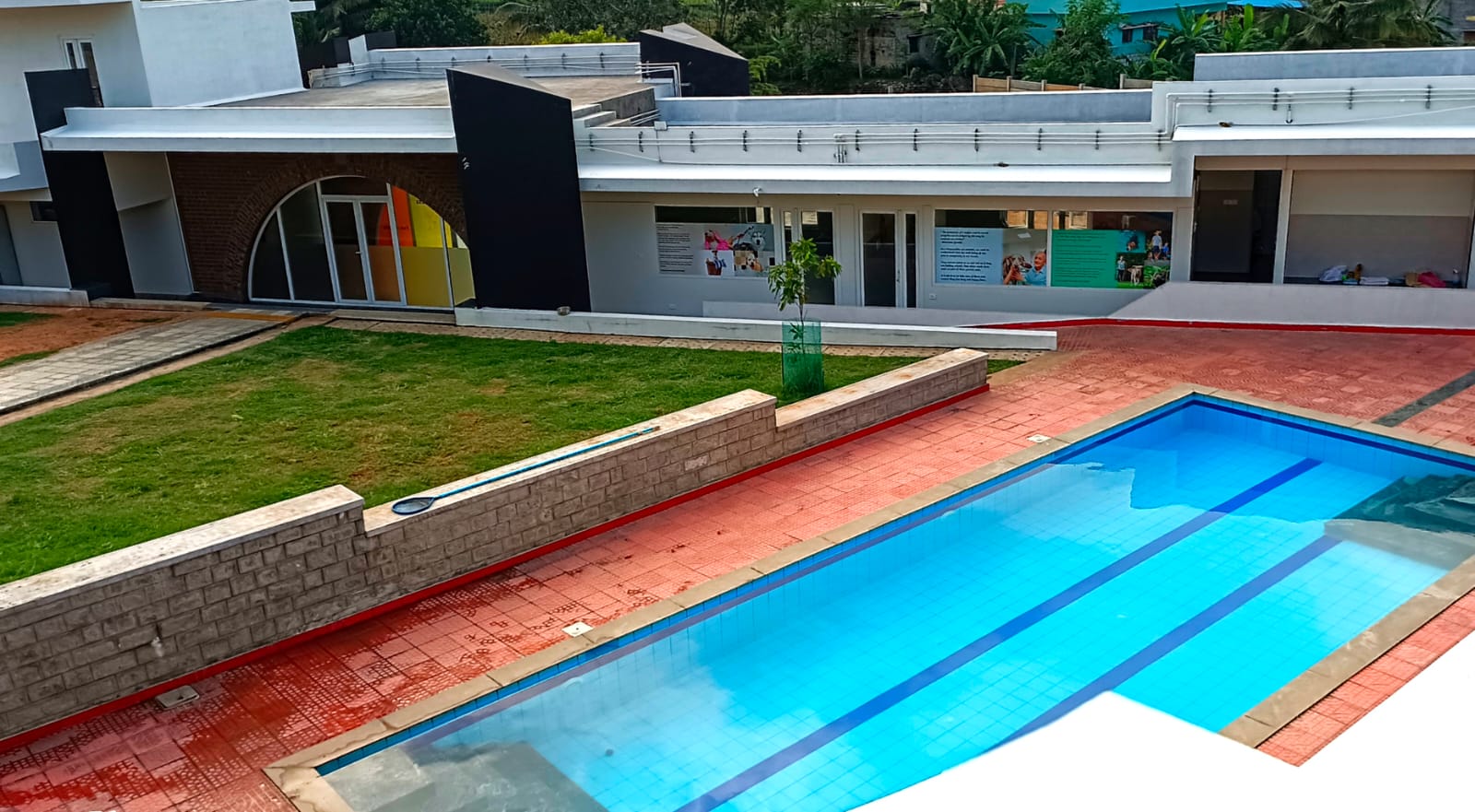 A note from Dr. Pawan Kumar – Founder, Cessna Lifeline Veterinary Hospital
Greetings to one and all!
I am thrilled to announce the launch of the Cessna Pet Retreat. A space that embodies wellness and recreation for all pets.
This is not just a space for boarding your pets, but also designed to enrich and stimulate your pets. We have created trail walks, specific play areas, an amphitheatre for training and other activities, a swimming pool and so much more for your pets.
This space will be able to host exotic pets like hamsters, guinea pigs, birds, and rabbits as well.
At the retreat, we encourage pets to socialize, play, have fun and give them as much of an outdoor time as possible. Pets are typically outdoor, nature-loving creatures. This is what we would like them to enjoy at our retreat as well.
With this, I invite you all to experience the Cessna Pet Retreat and see how enjoyable it will be for your pets!
Things you can expect at the Cessna Pet Retreat
Clean and hygienic facilities

Experienced and caring staff

Spacious and comfortable accommodation

Safe and secure premises

Ample play and exercise facilities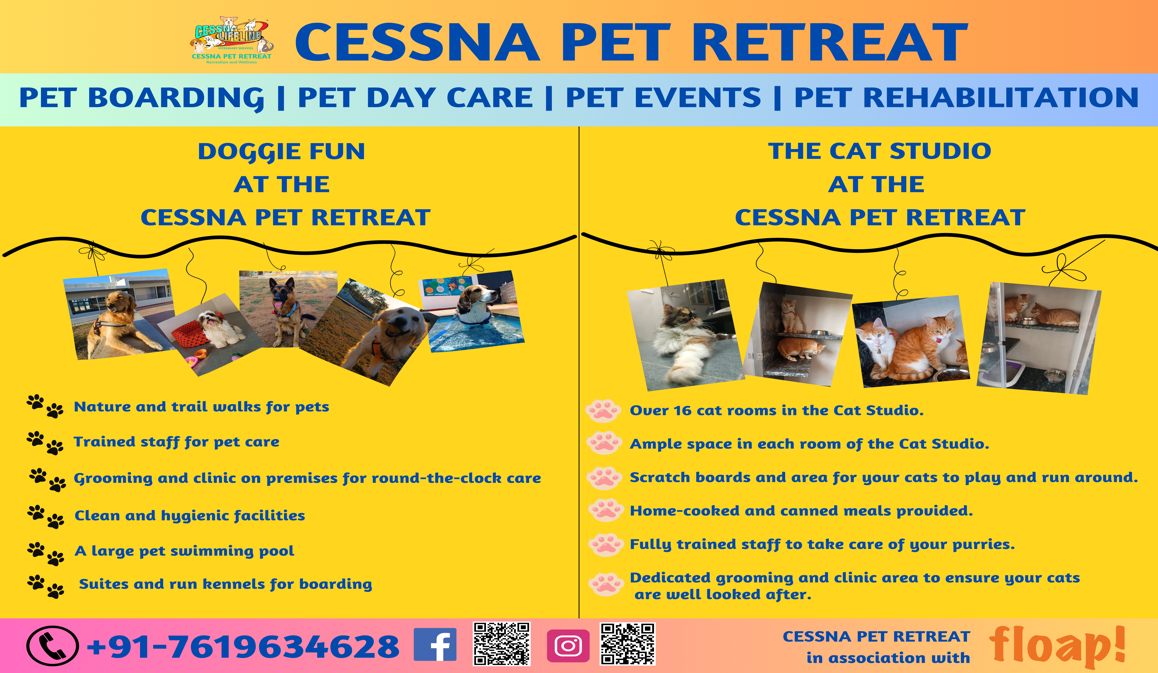 Follow us on social media:
GALLERY CESSNA PET RETREAT